Alumni
---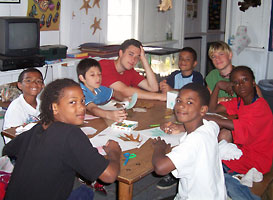 We invite all Alumni, either staff or campers to contact camp at anytime.
Each spring we welcome alumni for a Spring Spruce Up weekend. If you are interested please let us know, as your help is always appreciated!
W/K SCHOLARSHIP
All staff in our program are eligible to apply for our very own higher education scholarship fund! The Wakely/Klapproth fund is made possible with contributions from Alumni and donors that want to help our staff realize their aspirations for continuing education. For guidelines and the 2019 application packet, click here to DOWNLOAD THE PDF.