2018 Summer Staff

2017 Summer Staff

2016 Summer Staff

Meet Our Full Time Staff
---
 Brad Cripe -Executive Director
Hometown: Milwaukee, WI
Lived and worked in 3 states and 4 different countries!
Degree or experience:
Bachelors in Recreation Management-Emphasis on Children and Adult programs
21 years in the industry
Favorite past experience working with young people:
Over the course of 20+ years I have found that each year is its own experience with laughter, smiles, and learning opportunities. When you see the sparkle in a camper's eye because they discovered something new about themselves or nature–I feel accomplished knowing that I helped provide the opportunity that allowed such a discovery.
What you like about working for LGFAA:
The Campers!! The staff!! The culture that we have created of being an inclusive, understanding program that is able to help all of our participants no matter where they are in life. I appreciate the autonomy to be able to do what is RIGHT for our campers and staff. This models the attitude that we want our campers to adhere to throughout the entire agency.
Future Plans:
My plans for the future include growing the LGFAA! Id like to be able to serve more amazing kids, while having programs and a facility that our campers can be proud of. Keep watching… there are big things to come.
Random facts:
I love Rock Climbing, Hiking, Camping, and having adventures! Hobbies also include building cars and Starwars.When I was a counselor my Camp name was "TOAD" and I still have Toad decorations all over my office!
Kayla Wilkin – Camp Director
Hometown: Fulton, Illinois
Degree or experience:
I graduated from Western Illinois University with a degree in Recreation, Park and Tourism Administration with a focus in Therapeutic Recreation. I minored in Psychology and Sociology. I started working at Holiday Home Camp and OWLS straight after college and have been here ever since!
Favorite past experience working with young people:
My favorite memory is seeing a camper out and about in the community. I was visiting a school in Kenosha when a camper spotted me; he ran up, jumped in my arms and gave me the biggest hug ever! It was an awesome moment for the both of us and it was very obvious camp had touched his life in a positive way.
What you like about working for LGFAA:
I love working for the Lake Geneva Fresh Air Association for many reasons. First of all, I LOVE the kids! Also, we're definitely a family here and I love that. BUT, my favorite part about working here is that for 3 months out of the year I get to wear a tie-dye t-shirt and chacos to work every day.
Future Plans:
My future plans are to continue to develop in my role as the Camp Director and continue improving the programming at HHC. In my personal life, I'm looking forward to traveling and starting my own family.
Random fact:
In my free time I enjoy anything adventurous:skiing, kayaking, boating, fishing, hiking with my dogs, hula-hooping, camping, and playing any competitive sports. If I'm not outdoors, you can find me snuggled on the couch binging a Netflix show or reading a book.
Linda   Garant – HHC Registrar
Hometown: Chicago, Il
Lived in Monmouth Il, Mississippi, Lake Geneva and Delavan
Degree or experience:
Have over 50 years of experience in the customer service industry! I have done purchasing, accounting, payroll, etc. I am happily to have been with LGFAA for 4 year and really like being able get kids to camp.
Favorite past experience working with young people:
Working with all of the parents and being able to see the kids smiles is a great experience. Being that previous jobs involved more numbers and less kids – I am excited to be able to get out of my office and interact with the kids during their camp activities.
What you like about working for LGFAA:
I love getting kids to camp. I also really enjoy being able to go and visit the kids in their schools and in the community. I like that we always have dogs in the office and it's a fun place to work.
Future Plans:
Keep setting attendance records and getting even more kids to camp!
Random facts:
I am the oldest team member here at LGFAA and I am the only one that has been skydiving. I was the very last zip line rider on the old OWLS course. I was the Killer Bee mascot for the Lake Geneva Rugby team and dressed as Frosty The Snow Man for the Lake Geneva Xmas Parade.
Justine Hanson – Associate Director – OWLS
Hometown: Arlington Heights, Illinois
Degree or experience:
I have been in the Adventure Education field for almost two decades.
I am a certified Challenge Course Manager.
Favorite past experience working with young people:
My favorite is when facilitating a group and asking them to come up with a group cheer. Which I call a "Celebration". Celebrations are fun and something for the participants to take back with them. It is always a simple reminder to myself that all things should be celebrated even when they are not so good so we can learn from them.
What you like about working for LGFAA:
There are only five full time staff in office. We work together very closely and they are like family to me. My favorite though is having family dinners together
Future Plans:
Making OWLS the best opportunity for all types of groups. Adding some exciting new elements and Outdoor Education programs for the younger generation.
Random fact:
I love to travel to locations with warm climates and beaches.
Mark Feldman – Training & Programs Director
Hometown:

Degree or experience:

     Bachelors in recreation management

     5 years in the industry

     Challenge Course Manager

Favorite past experience working with young people:

What you like about working for LGFAA:

Future Plans:

Random fact:
Exciting Answers Coming Soon!
Gary "Big Dog" Cwidak -Keeper of the Flame & Guest Appearance Facilitator
Hometown: South Bend, IN
Degree or experience:
Undergraduate Degree Indiana University – BA in Psychology
Graduate Degree: University of Wisconsin Whitewater – MS in Counselor Education
Favorite past experience working with young people:
Working with ten 8th grade boys who had every difficult label the school could put on them. We co-created an amazing, heartfelt experience that left the school counselor and me in tears of joy by the end.
What you like about working for OWLS:
Professional staff, high quality programming, and diverse clientele.
Future Plans (post-OWLS):
What? Big Dog leave OWLS? Shame on you! ½ way there semi-retired
Random fact:
The nickname "Big Dog" not only reflects my nature, but after a day of bicycling, I really smell like a big dog.
2015 Facilitators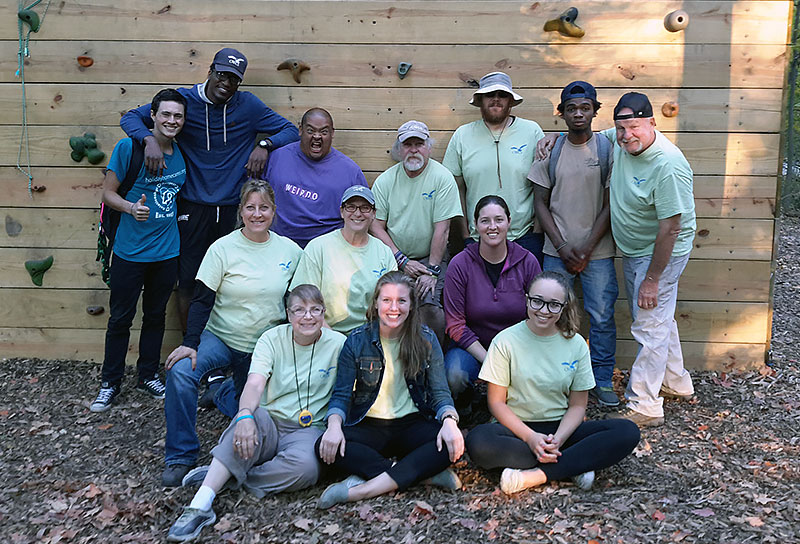 2016 Facilitators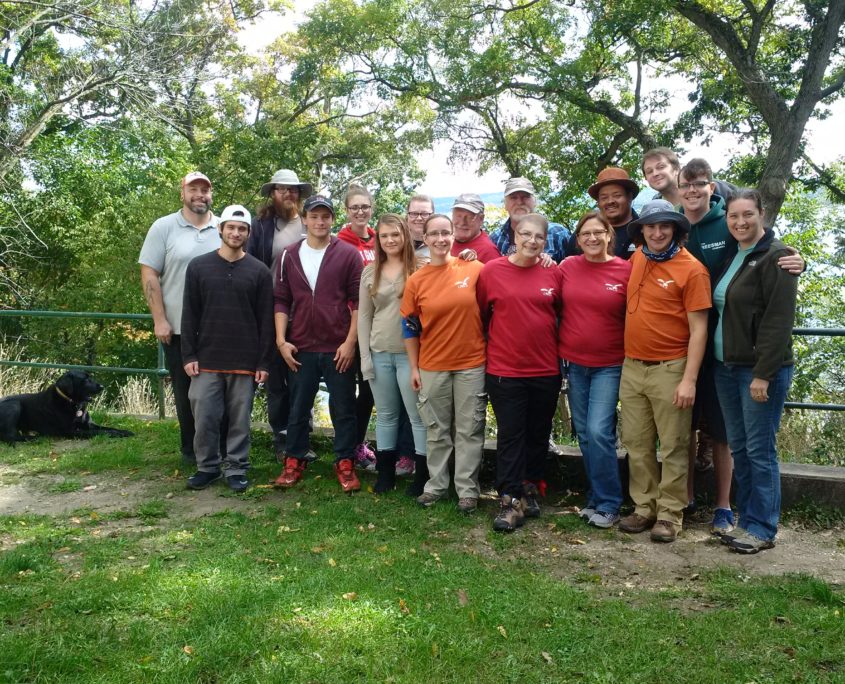 ---
OWLS Staff ACCT Certifications
Justine Hanson Level II Challenge Course Manager (CCM)
Big Dog Level II; Challenge Course Manager (CCM)
Eseban Colon Level II; Challenge Course Manager (CCM)
Joey Gierke Challenge Course Manager (CCM)
---